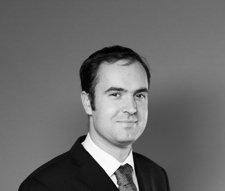 Thanks for your visit!
Karsten Wenzlaff is the founder of the Institute of Communications for Social Media (ikosom), a Berlin-based research facility for new forms of electronic technology. He has received an MPhil in International Relations with a thesis on international financial regulation from the University of Cambridge. Currently he is a lecturer and Phd Student at the University of Hamburg at the Chair of Digital Markets.
He is author of the first European Crowdfunding-Survey and author of the first survey of Crowdfunding in Germany. He also published the first German Crowdsourcing Report. Within ikosom he has collaborated with a number of academics and published sector-specific surveys.
In April 2013 he organized the first international Crowdfunding congress in Germany. From 2012 until 2015 he was a member of the Board of the German Crowdsourcing Association and initiated the German Crowdfunding Network. Since 2015, he is the Secretary-General of the German Crowdfunding Association. Karsten is also a member of the European Crowdfunding Stakeholder Forum, an advisory body to the European Commission. He is an external advisor to the UNDP Alt Fin Lab, a member of the research team of the University of Cambridge Center for Alternative Finance. He was asked to share his knowledge on Disruptive Financial Services to a report to the World Economic Forum, has been invited to speak at the German Bundestag on FinTech Regulation in the Committee to Advance the Digital Agenda in Germany.