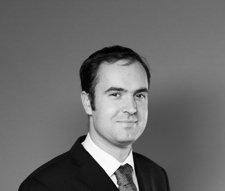 Thanks for your visit!
Karsten Wenzlaff is the founder of the Institute of Communications for Social Media (ikosom), a Berlin-based research facility for new forms of electronic technology. He has received an MPhil in International Relations with a thesis on international financial regulation from the University of Cambridge.
He is author of the first European Crowdfunding-Survey and author of the first survey of Crowdfunding in Germany. He also published the first German Crowdsourcing Report, for which he and the co-authors have reveiced the "New Book Award" at the German Book Fair in Frankfurt. Within ikosom he has collaborated with a number of academics and published sector-specific surveys.
In April 2013 he organized the first international Crowdfunding congress in Germany. From 2012 until 2015 he was a member of the Board of the German Crowdsourcing Association and initiated the German Crowdfunding Network. Since 2015, he is the Secretary-General of the German Crowdfunding Association. Karsten was nominated to be a member of the European Crowdfunding Stakeholder Forum, an advisory body to the European Commission.